Youtubeでも人気な「ひたすら食べるシリーズ」の3作目、
今回は親子丼を食べるおじいさんのループアニメを作りました!
This time, presenting the next part in the popular YouTube series, 
a loop animation of eating an Oyako-Don.
From left: movement rough, keyframes, finished animation.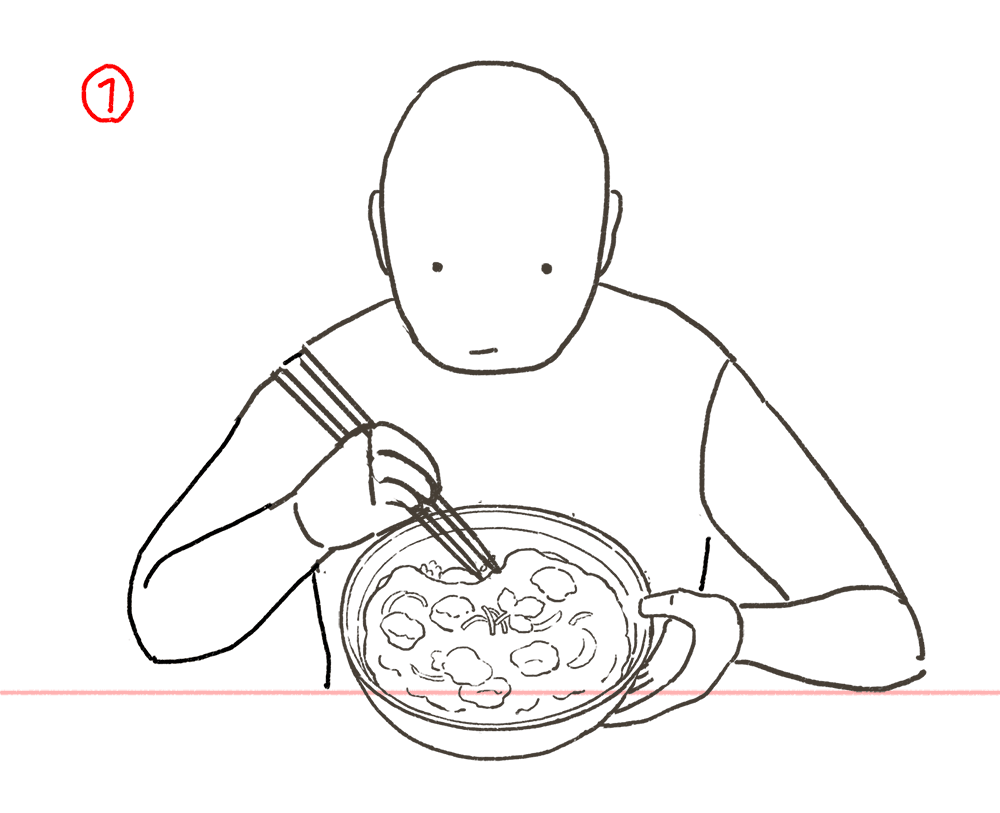 I made a making-of video to explain the whole process in more details.

背景の過程。左から、背景のラフと背景完成と小物を足したバージョンです。
The background making process, from left: rough sketch, finished background, background with added objects.
背景のみのメイキング動画はこちらです(英語で説明してます)
This time also the background was painted by my husband, Mateusz. Here is a video in which he explains the whole process.

最後まで見てくださってありがとうございます!
​​​​​​​
I'm already making the next part of this series.