2018年のINKTOBERでは、公式のお題に合わせてイラストと
キャラクターデザインとサイレント漫画を描きました。
For 2018 Inktober I decided to follow the official keywords from Mr. Jake Parker, to make a series of illustration, character designs and a short comic. All with ink (of course!).

最初の11枚はお題から想像したシーンを、挿絵のようにイラスト化しました。
画材はインクと付けペンをつかっています。
The first eleven pieces are made to be similar in style and format to book illustrations.
I used the Inktober themes to inspire each shot. These were made with ink and dip pens.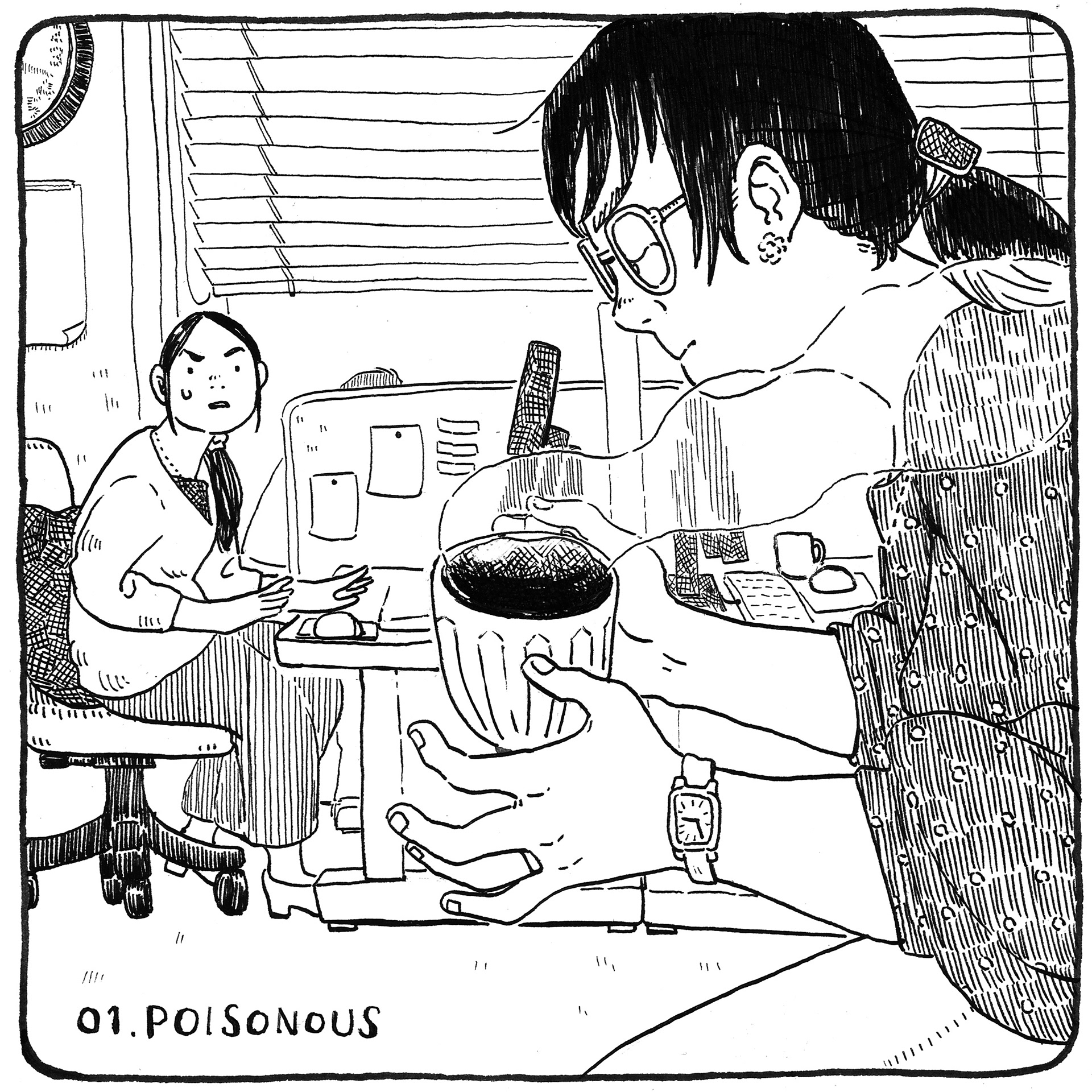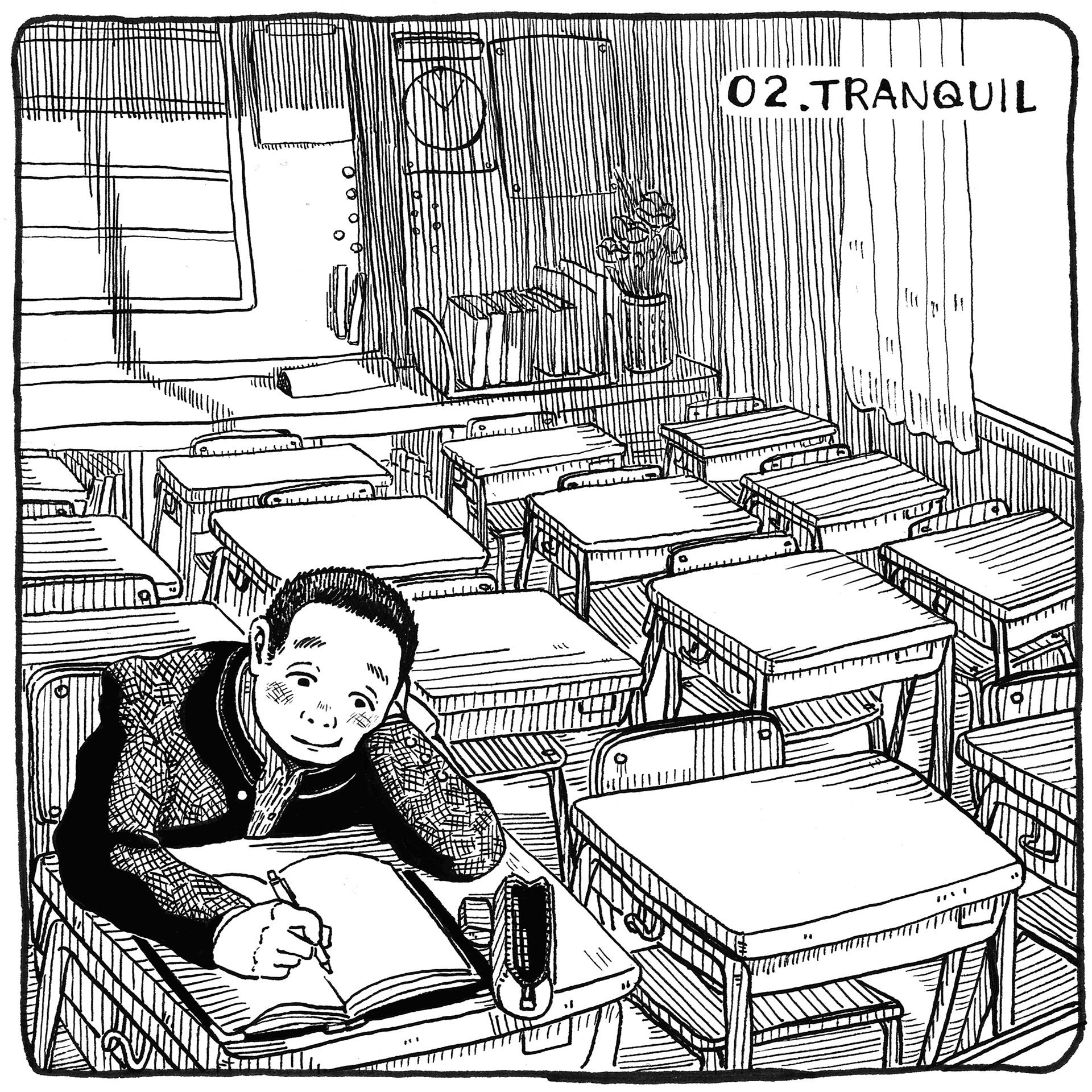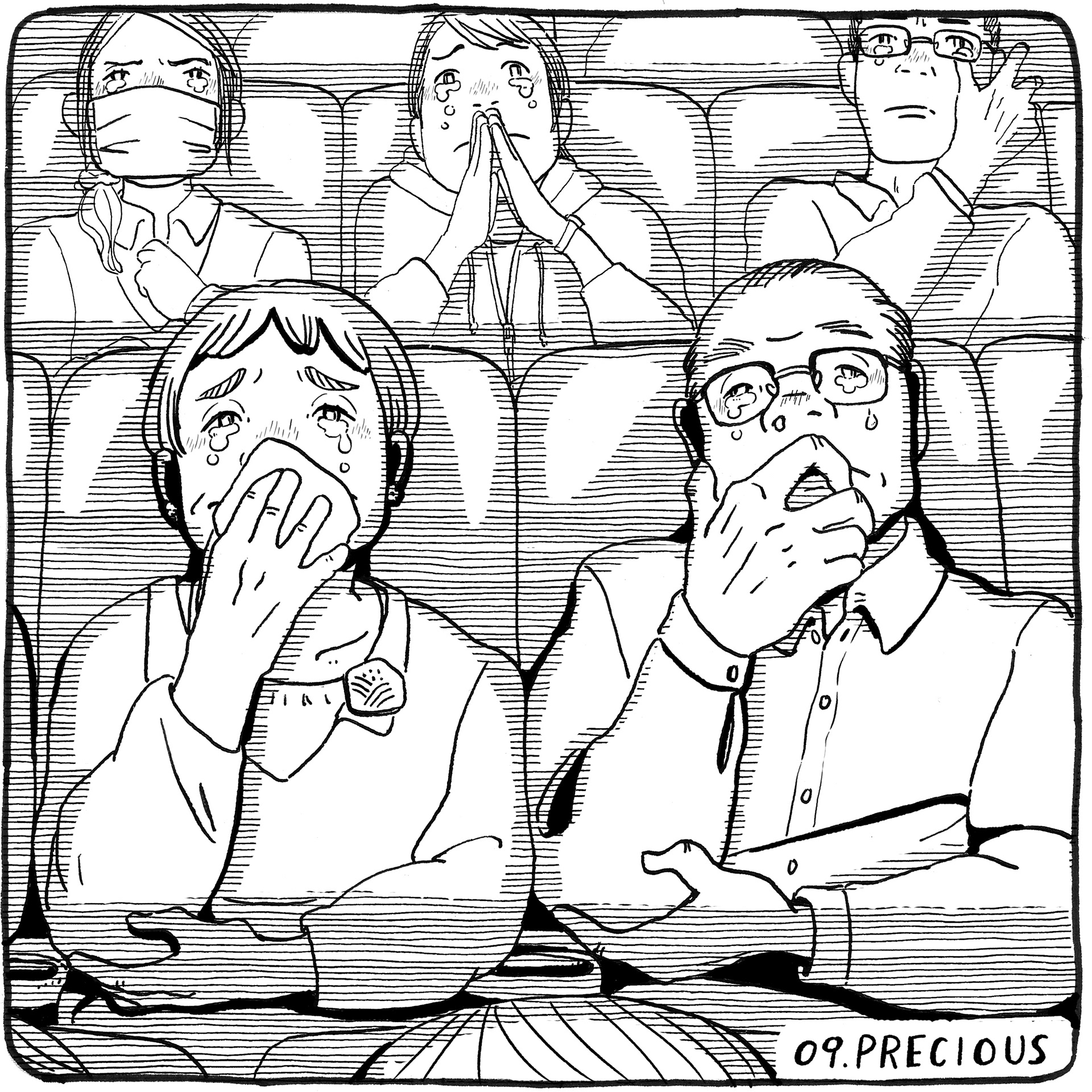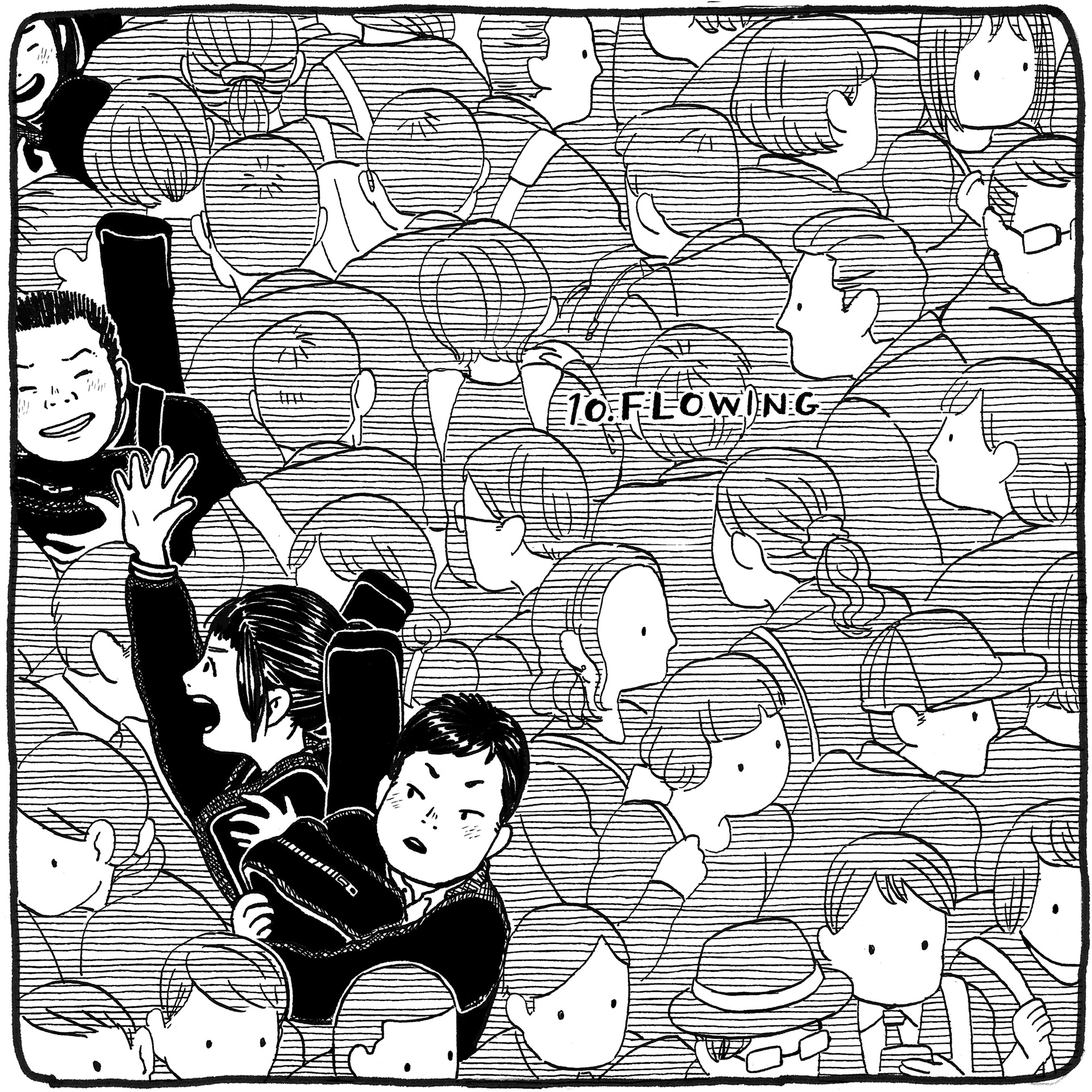 ここからの6日分は、それぞれのお題からキャラクターをデザインしました。
1人目は、「WHALE クジラ」。ビジュアル的に分かりやすく描けました!
For the next six Inktober days I used the official keywords to create interesting character designs that could be used in comics or other projects. 
The first one is inspired by the word "whale".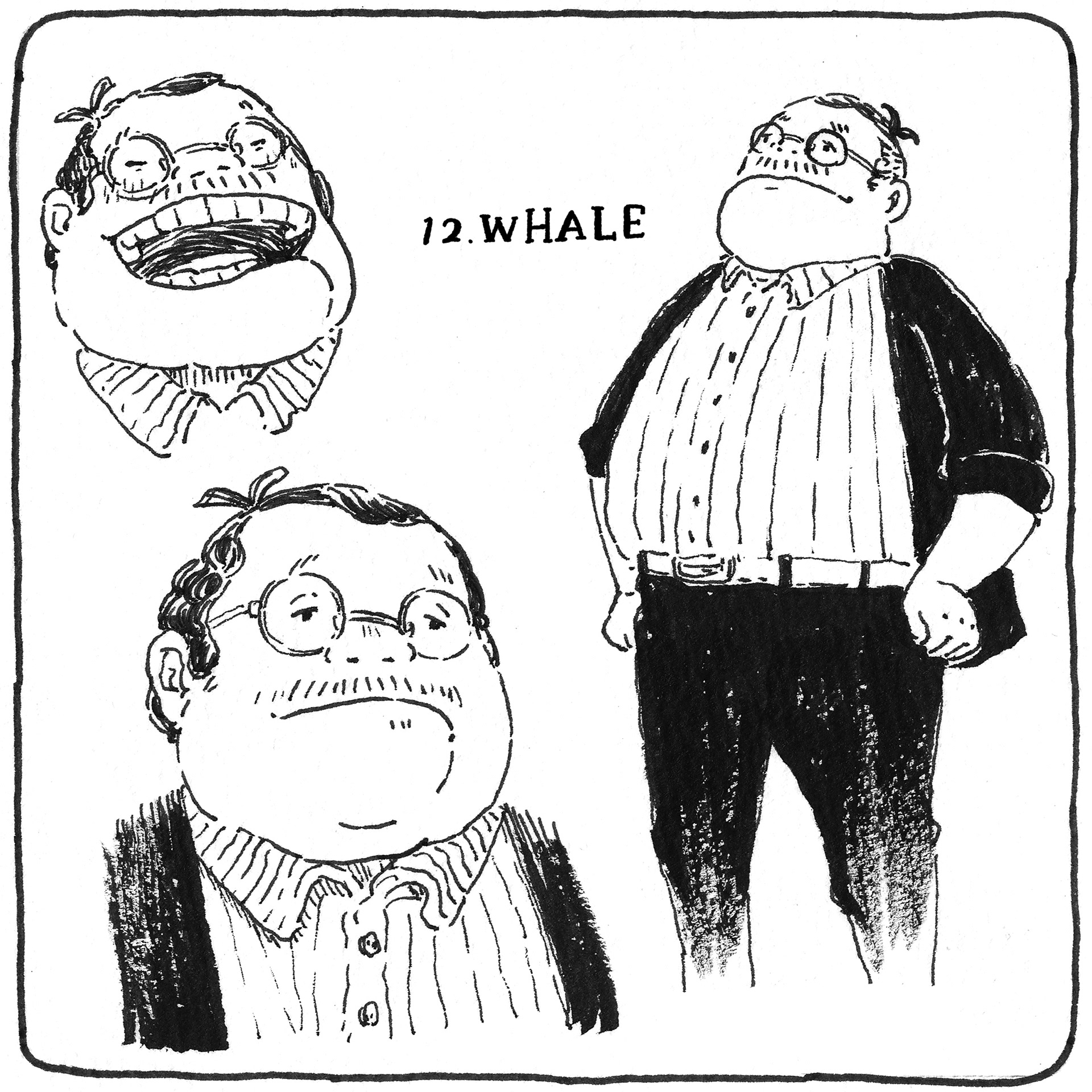 2人目のお題は「時計」でした。
時計らしい仕事から、締切をきっちり守る小説家にしました。
The second character is based on the word "clock". I decided to make this character a writer who never forgets her deadlines.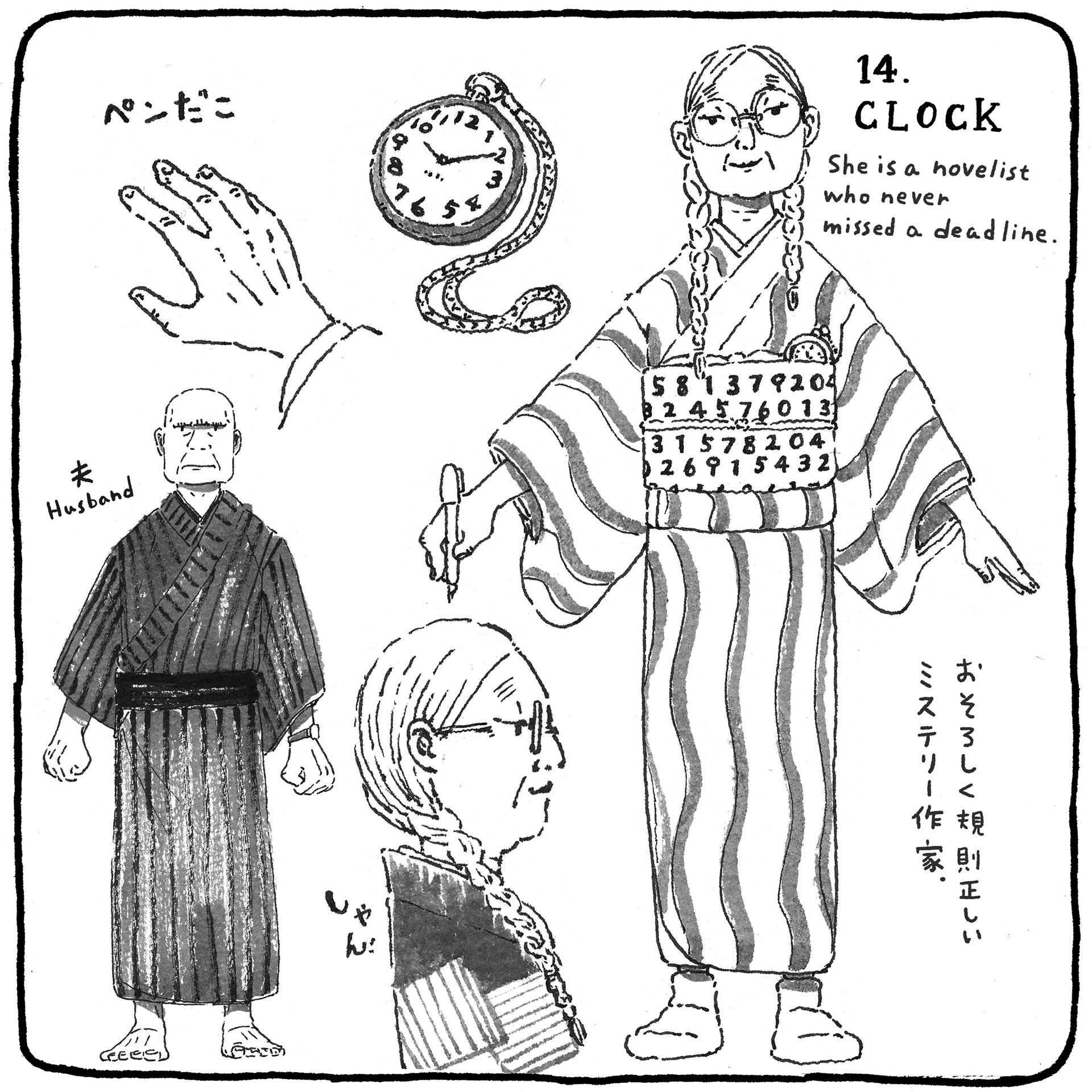 3人目のお題は「角ばっている」。
若い子を描きたかったので突っ張っている女生徒にしました。
This character was inspired by the work "angular". I decided in the end to draw a female character with an "angular" personality.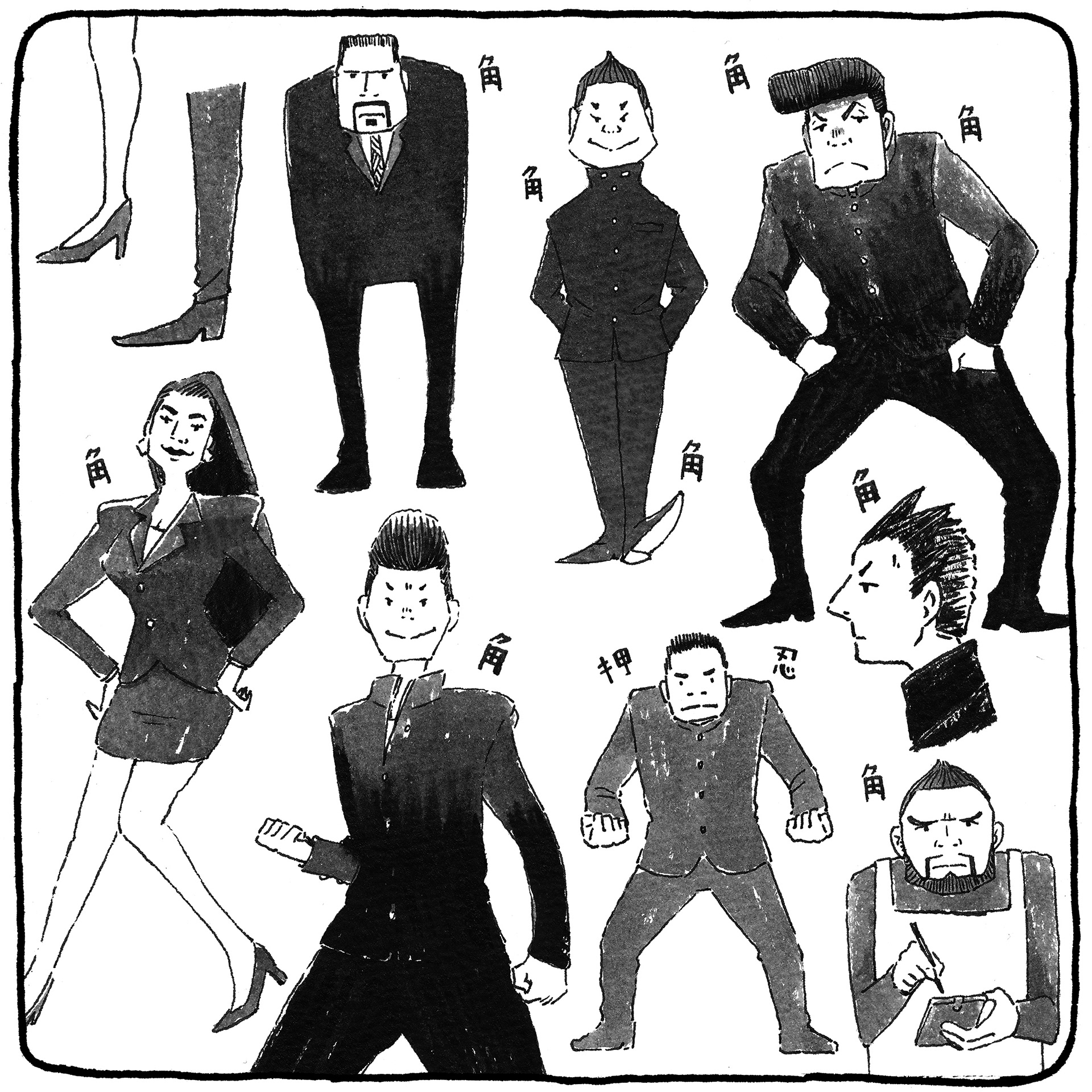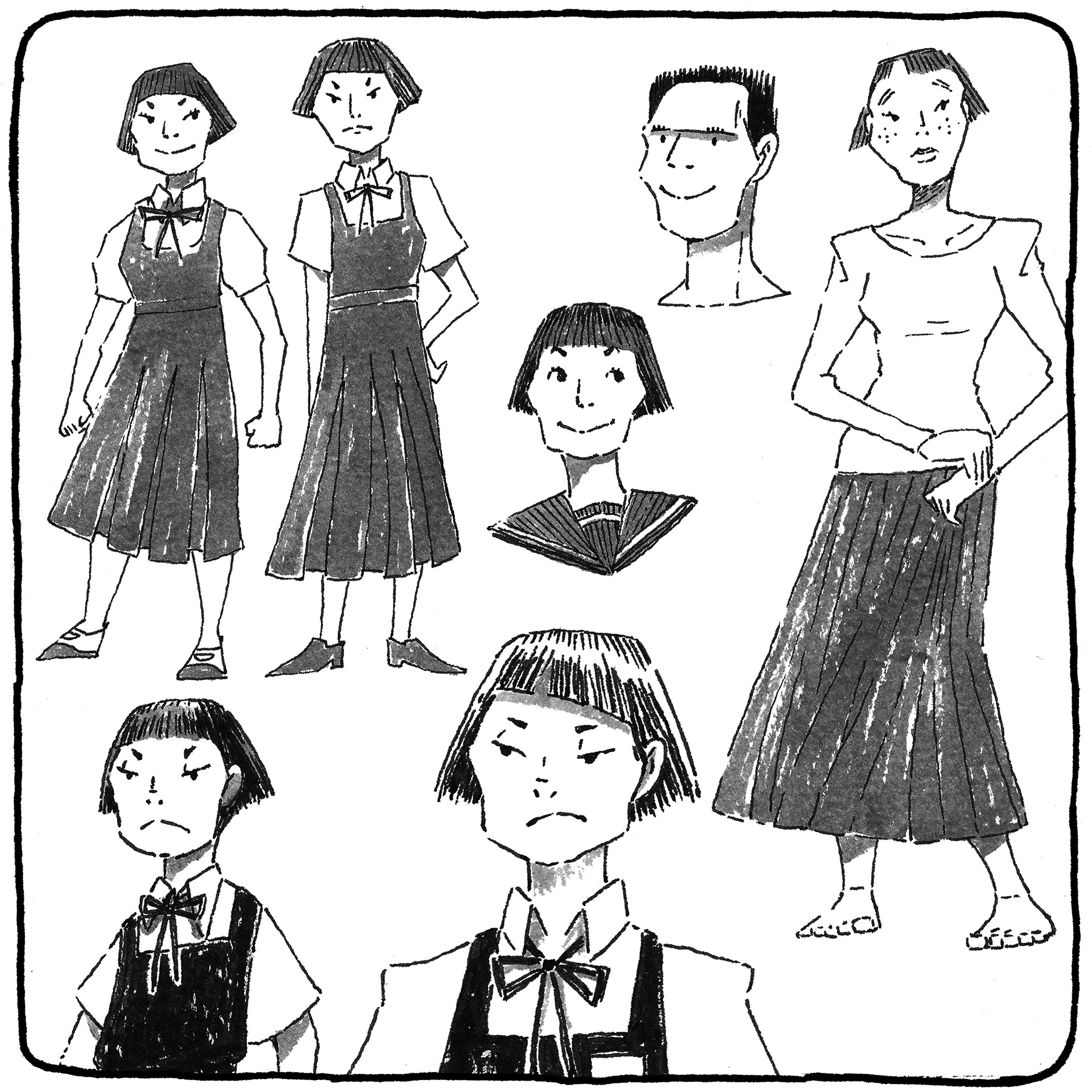 この2枚は前半で描いた野球少年と、棚を運んでいた家族のその後を描きました。
キャラクターデザインと一緒で、ミリペンと筆ペンを使っています。
For the next two keywords I decided to show what happened to the characters that where already featured in the series: No. 03 and 08. For this pieces I used a multiliner and a brush-pen.
20枚目から最後までは、サイレント漫画にしました。
最終日がハロウィンなので、日本の魔女がすごす10月31日の様子です。
For the last 10 days of the Inktober challenge I decided to draw a silent (no speech balloons) comic. Because the last day of this challenge happens to be on Halloween I decided to show how a Japanese witch would celebrate this day.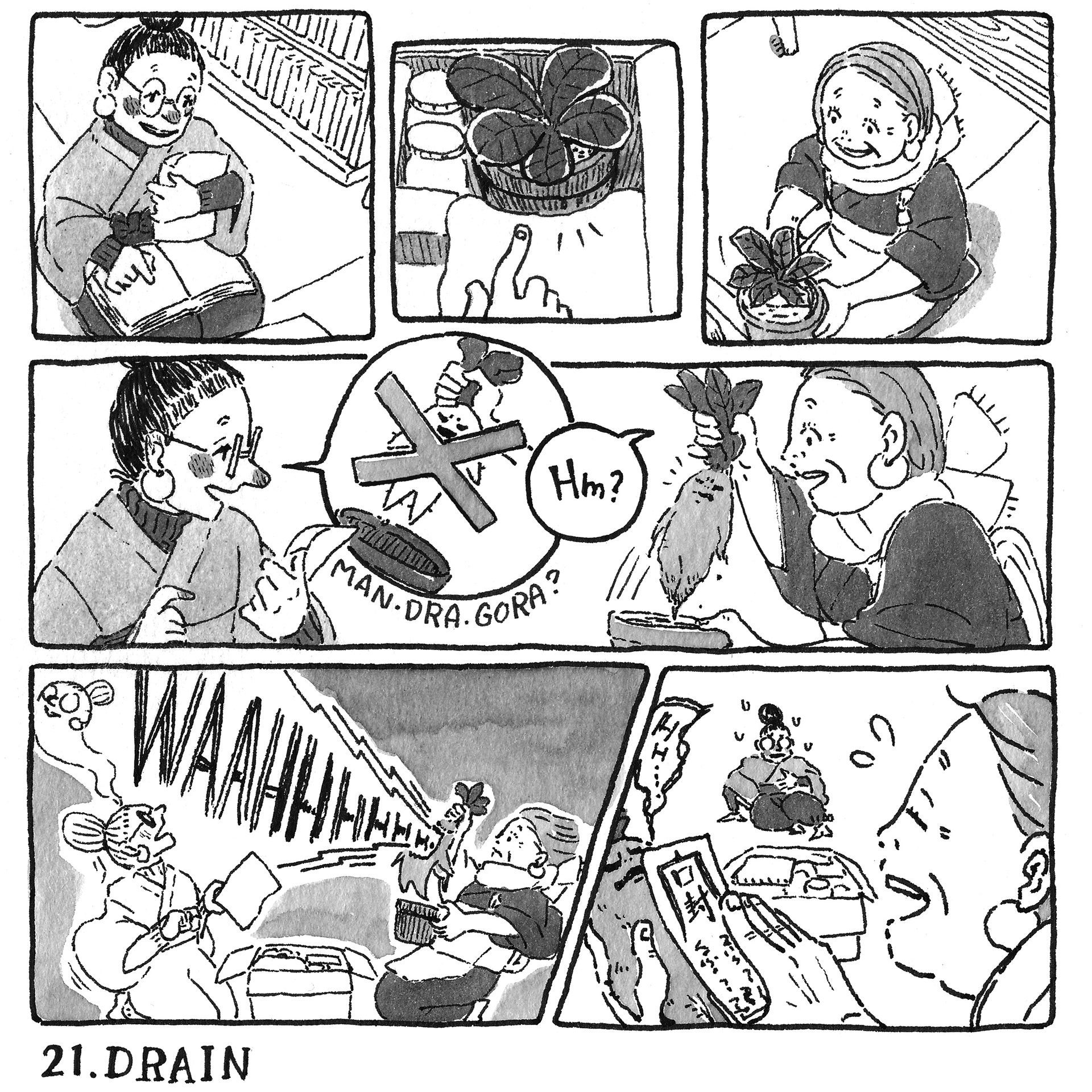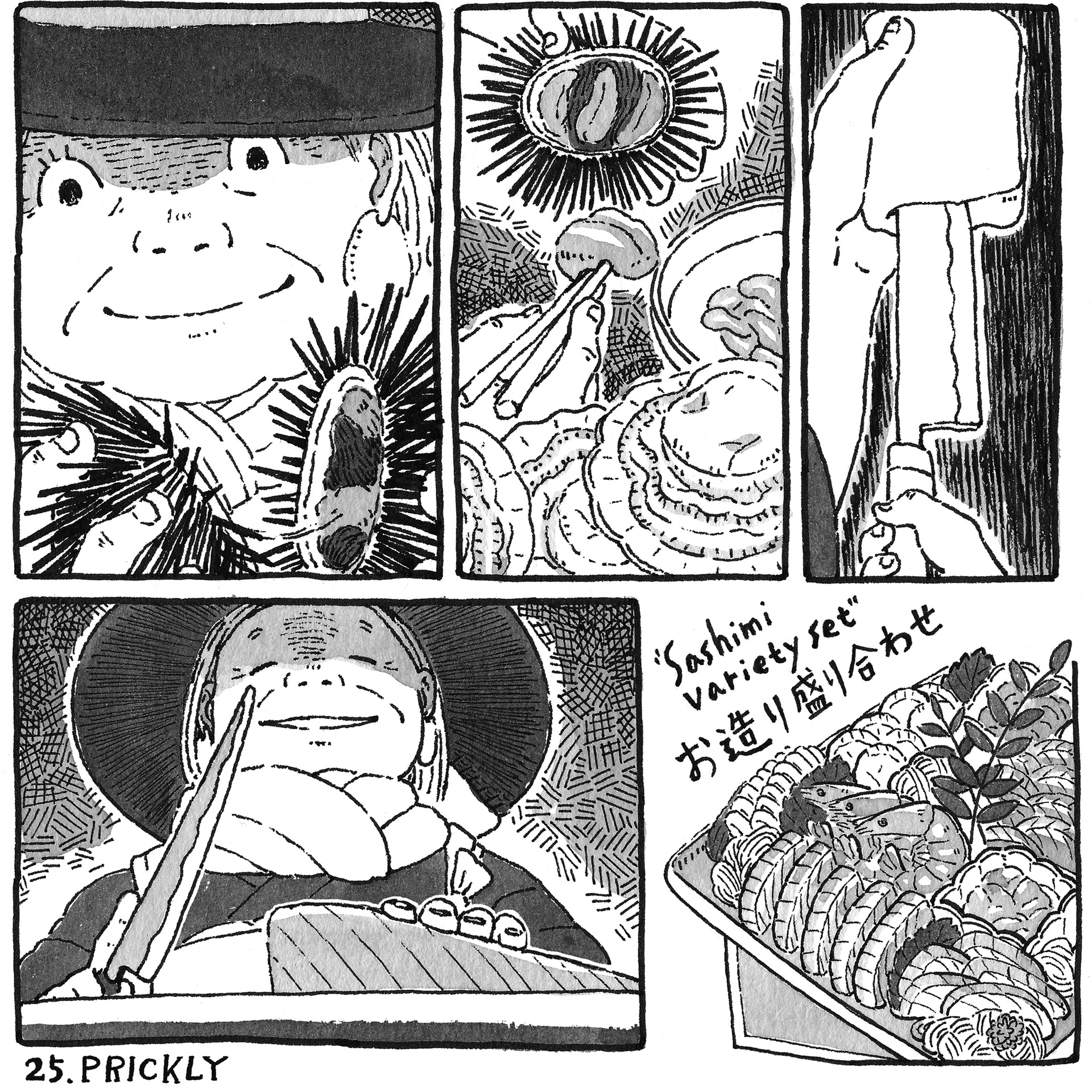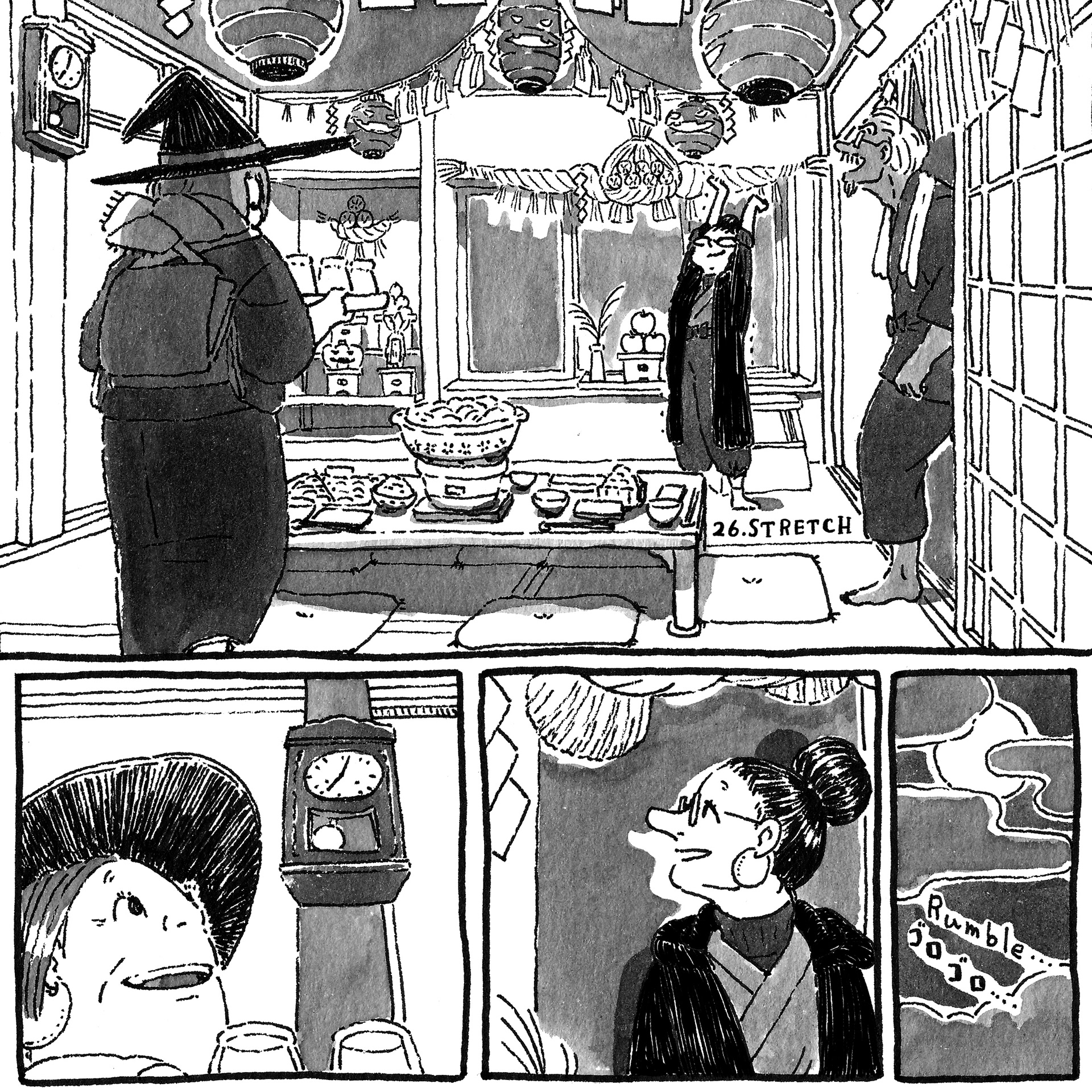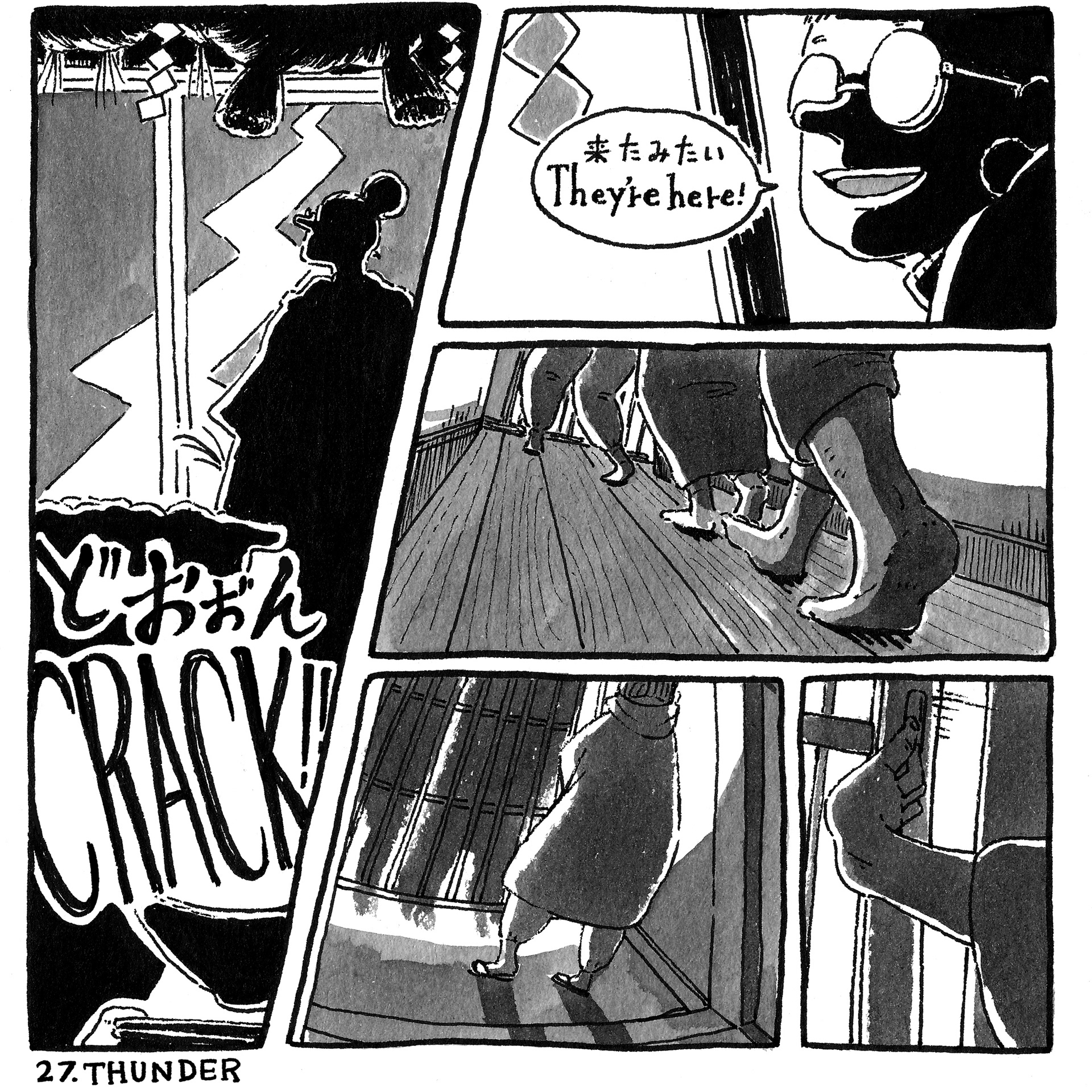 いろいろと挑戦できて楽しいイベントでした。
最後まで見てくださってありがとうございます!
It was fun to try different things and challenge myself during this event. 
Thank you for watching