今回は「ものと人間」の組み合わせに限定しました。
Gペンと黒インクをメインに、墨やCOPICのマルチライナーなどの画材も試しています。
Took part in 2016 year edition of Inktober - an art event made by Mr Jake Parker in which one draws a picture a day with ink through the month of October.
This time I choose "people with things" as the theme.
I used mainly comic creator's G-pen with black ink but on the way tried other techniques such as Japanese sumi ink or COPIC multiliners.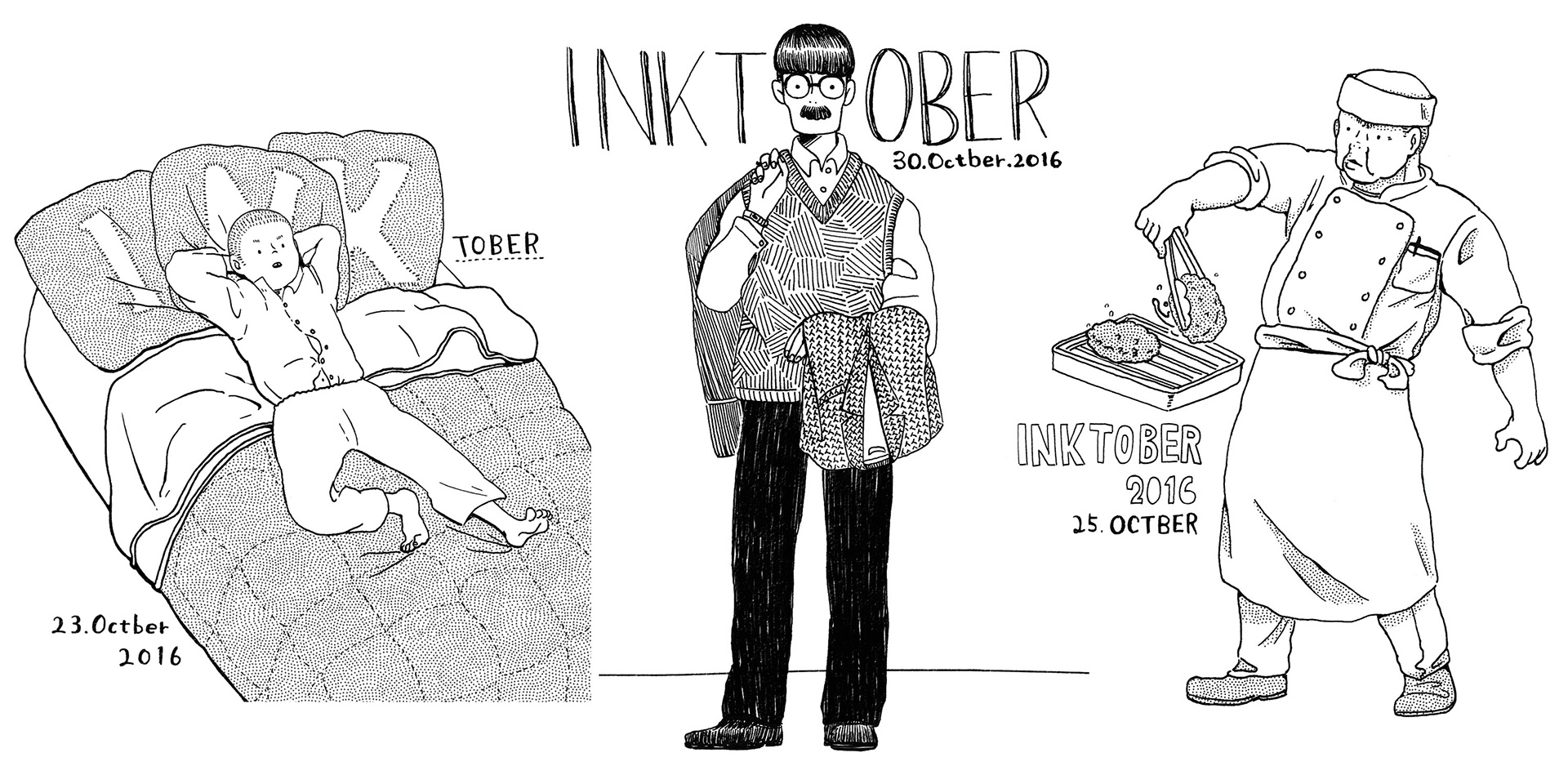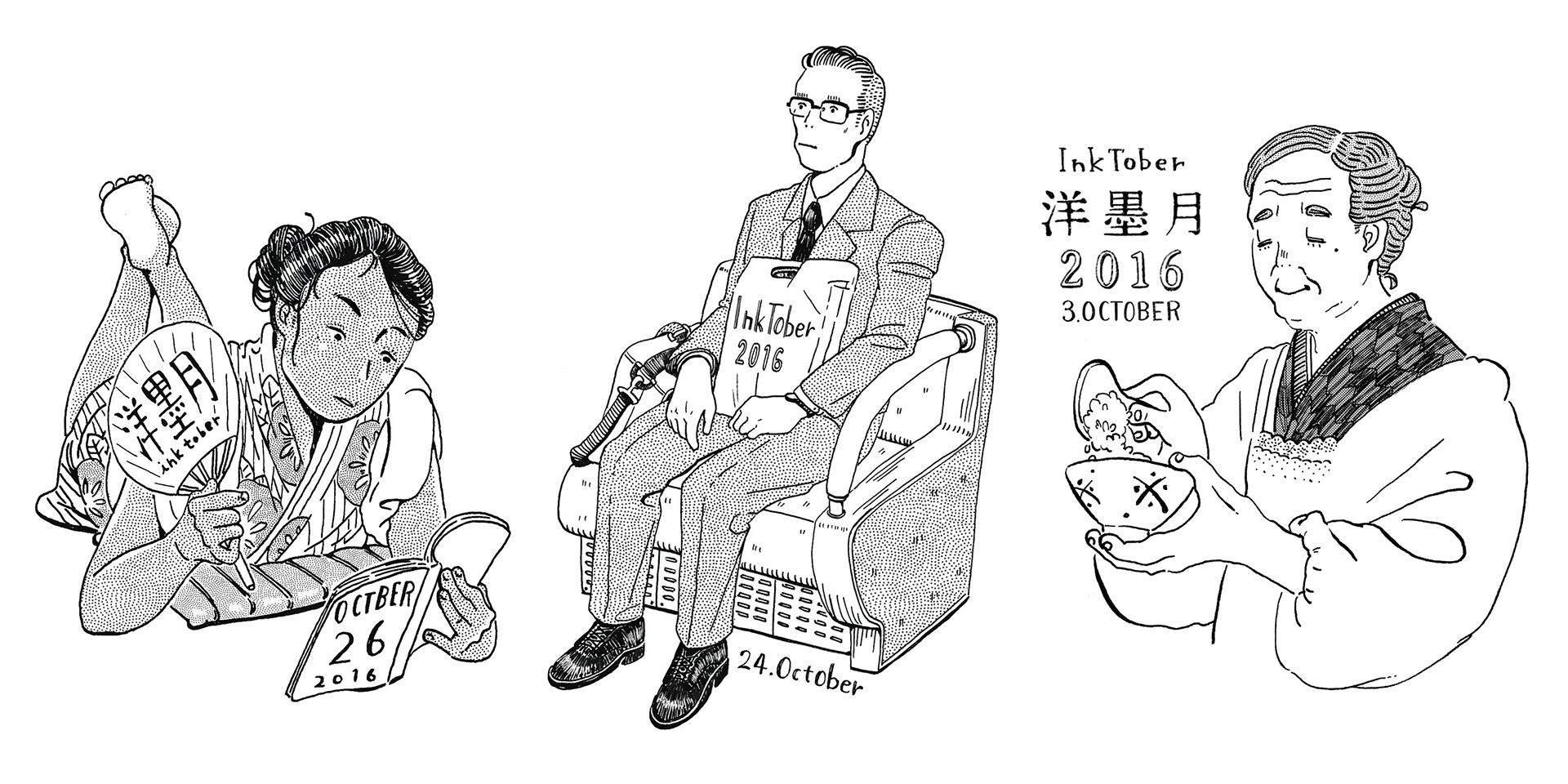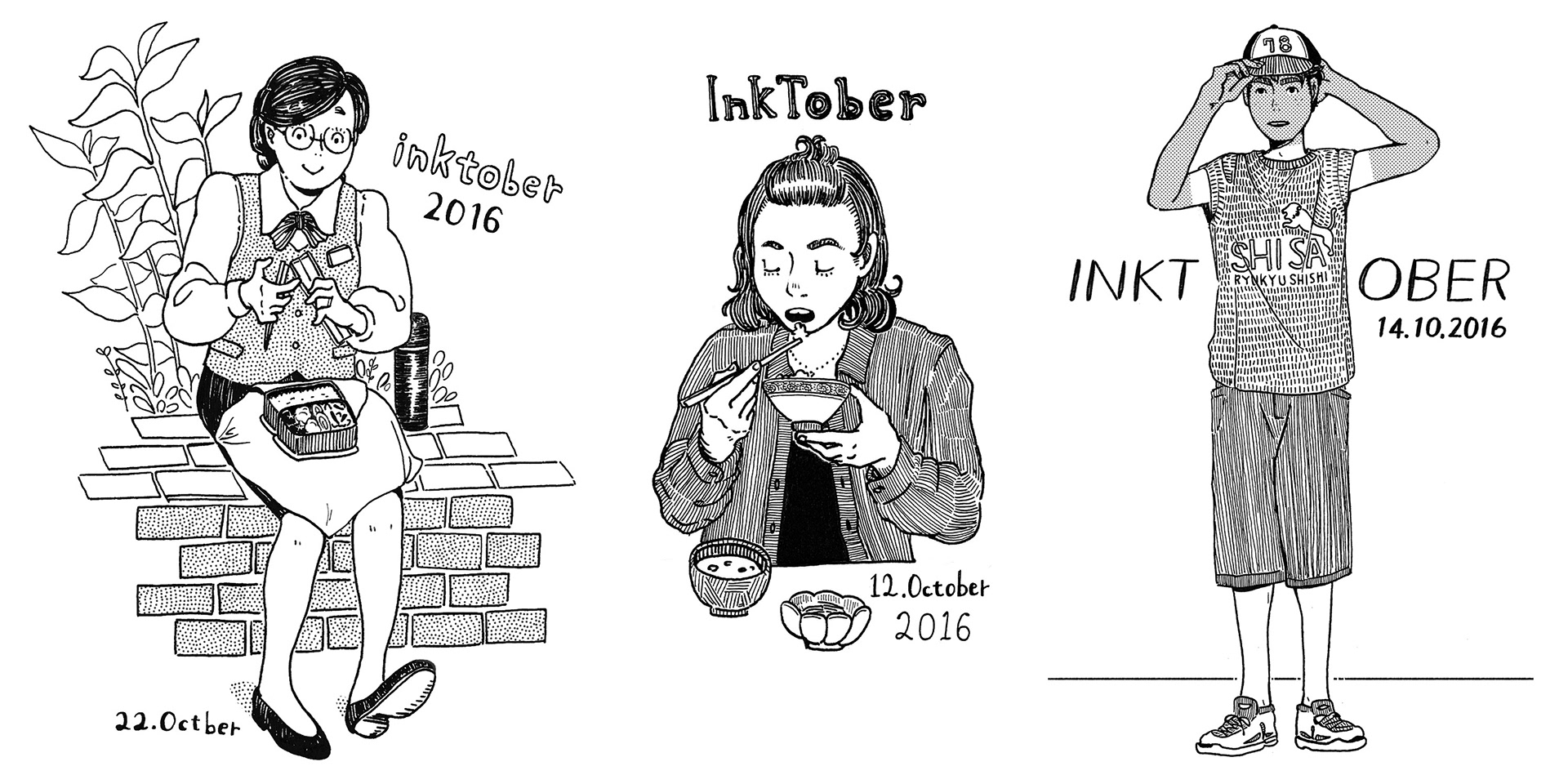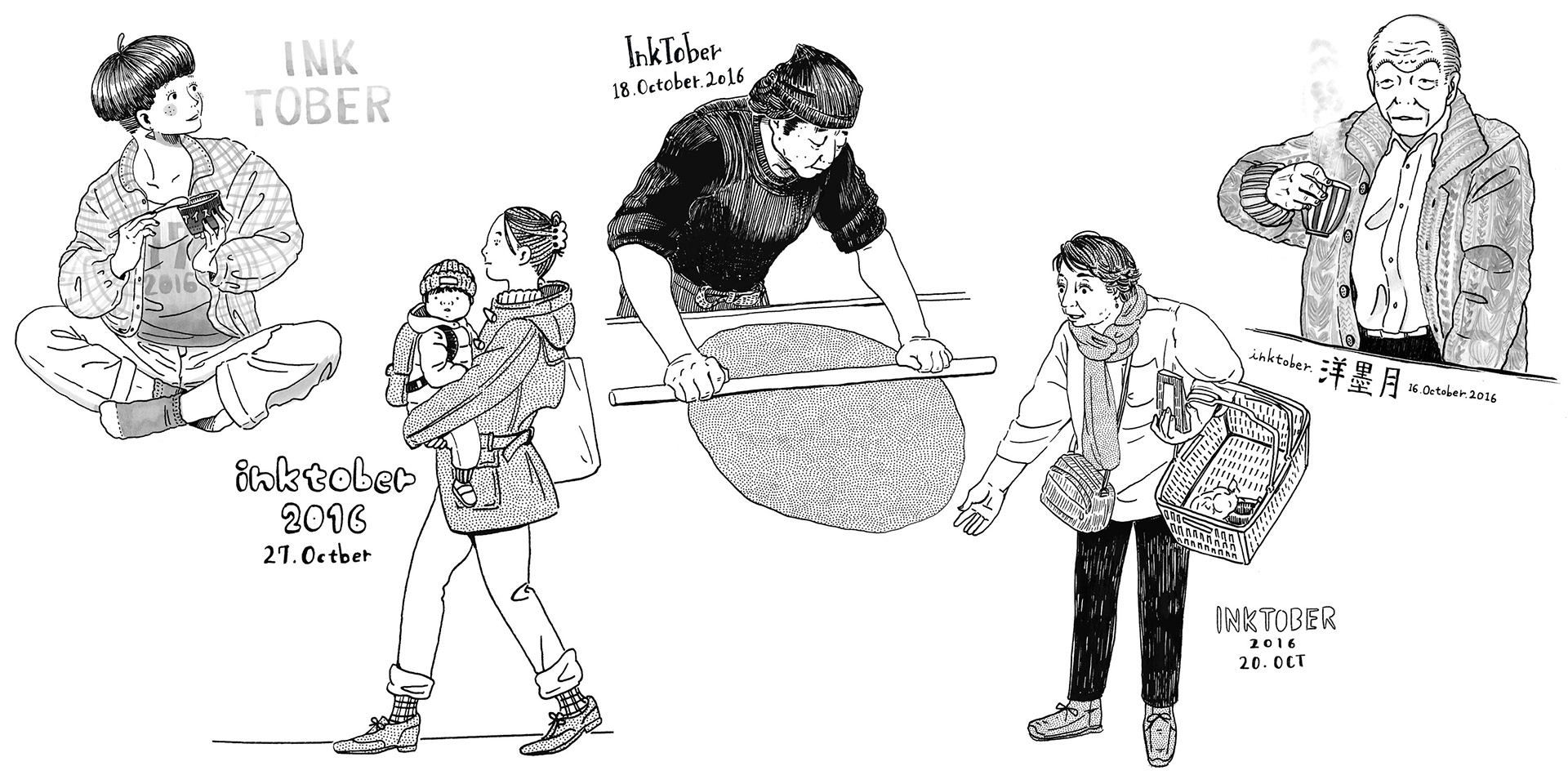 このイラストのメイキング動画もアップしています、合わせてごらんください!
Please have a look at the making-of video below!!