I made the illustrations and cover for the "Money Classroom" book by Takai Hiroaki who specializes in writing on economy. Sato Asami made the overall design for the book.
「お金って何だろう。」が、分かりやすい小説になった経済書です。
中学2年の少年少女が、ある謎の先生からお金や経済についての授業を受けます。
This book tries to present an easy to understand answer to the difficult question of "what is money".
 The main characters - two middle school students take lessons on economy from a quite eccentric teacher (and we along them) to answer this question.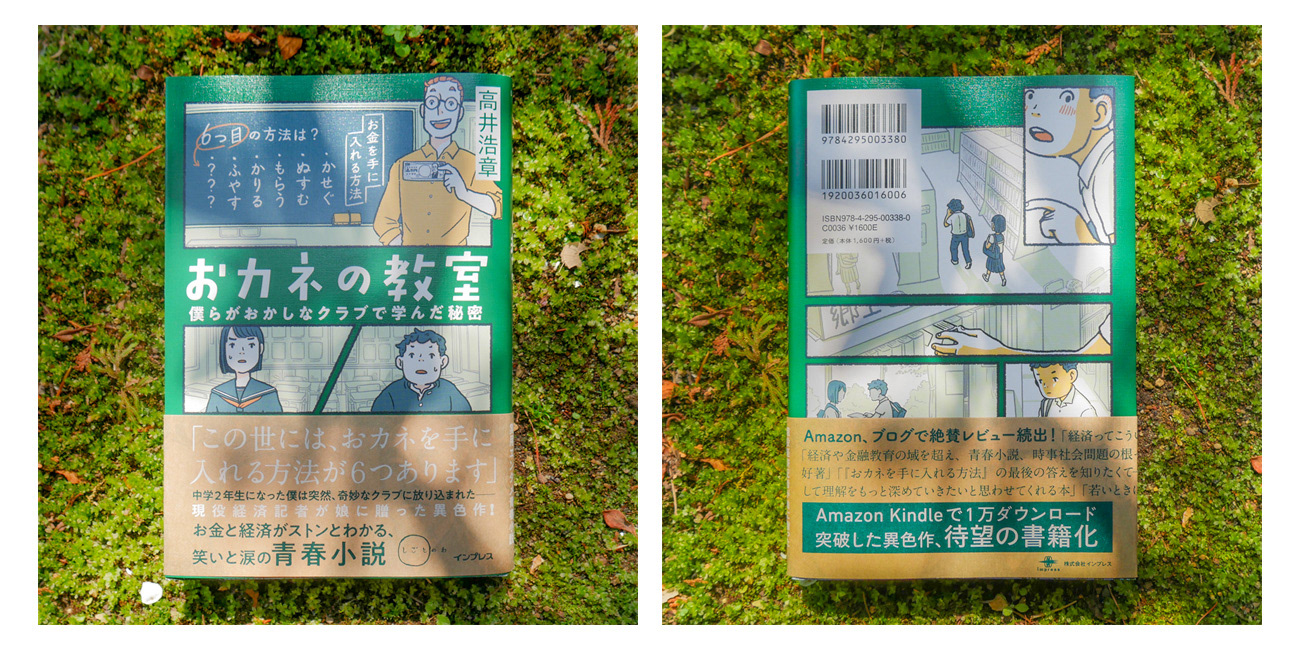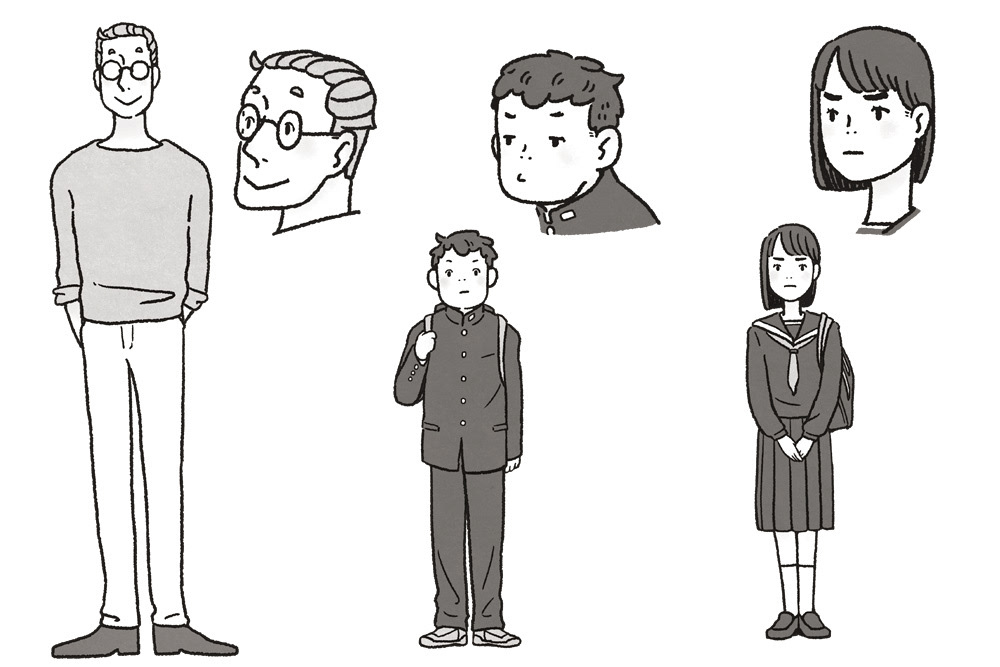 初稿と作者さんのイメージなどを伺って、キャラクターをデザインしました。
左は背の大きな謎の先生、

カイシュウさん

。ハーフっぽい顔つきです。
真ん中はバスケ好きだけど背が伸び悩んでいる、

サッチョウさん

。寝癖がチャームポイント。
右は意思の強い聡明な少女、

ビャッコさん

。育ちの良さもあってか姿勢が綺麗。
I designed all the characters based on the rough text of the book and some additional information from the author. 
On the left: the eccentric teacher Mr. Kaishyu - a tall, probably half Japanese guy.
In the center: A middle-schooler who likes basketball (even though he is not as tall as he would like to be), Sacchou. His hair newer lies flat.
Right: strong and intelligent Byakko. From strict upbringing, her silhouette is always straight.  
挿絵も6枚ほど描きました!
I also drew six illustrations for the story itself.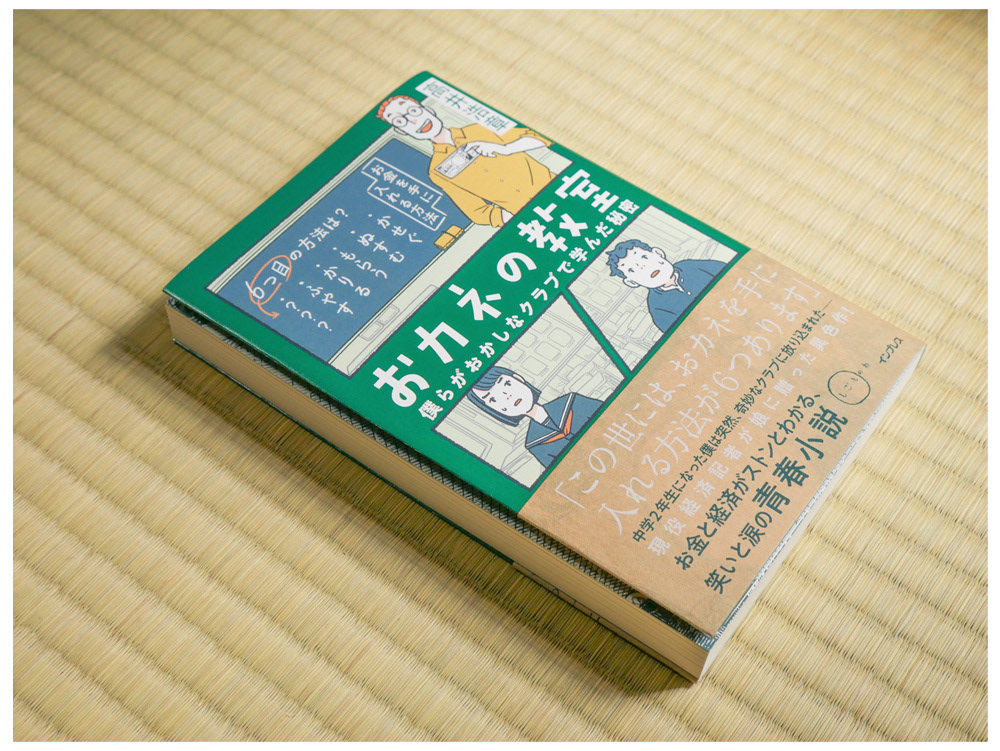 これから読む若い人の将来と、改めて勉強する大人のための一冊だと思います!
For all the young people's economic future and all the adults who want to know more about money! 
【この本について】
おカネの教室
僕らがおかしなクラブで学んだ秘密(しごとのわ)
高井 浩章 著
2018年3月16日(金)発売
定価(本体1,600円+税)
電子版価格(本体1,440円+税)※インプレス直販価格
四六判/272ページ
ISBN:9784295003380
【Book details】
Tittle:

Okane no kyoushitsu


Publisher: Impress Corporation/Mishimasha Publishing Co.
Language: Japanese
ISBN:9784295003380
2019年10月追記 2019 October Update:
 The Korean version of the book is out!
​​​​​​​