メモ帳に描いていた落書きから作り起こしました、始めはもっとアンニュイな雰囲気だった気がします。
着色する際に赤や黄色を混ぜたので、暖かい毛色になりました。
お尻と両足に重心が置かれているので、かなりの安定感を持ってぼんやりしてます。
日常のどこに居てもすっぽりと収まる自然さがあります。
机に置けば仕事を見守りますし、窓辺に佇めば物語を感じるキャラクターです。
素材

:スーパースカルピー


着色

:アクリル絵の具


サイズ

:4〜5cm
​​​​​​​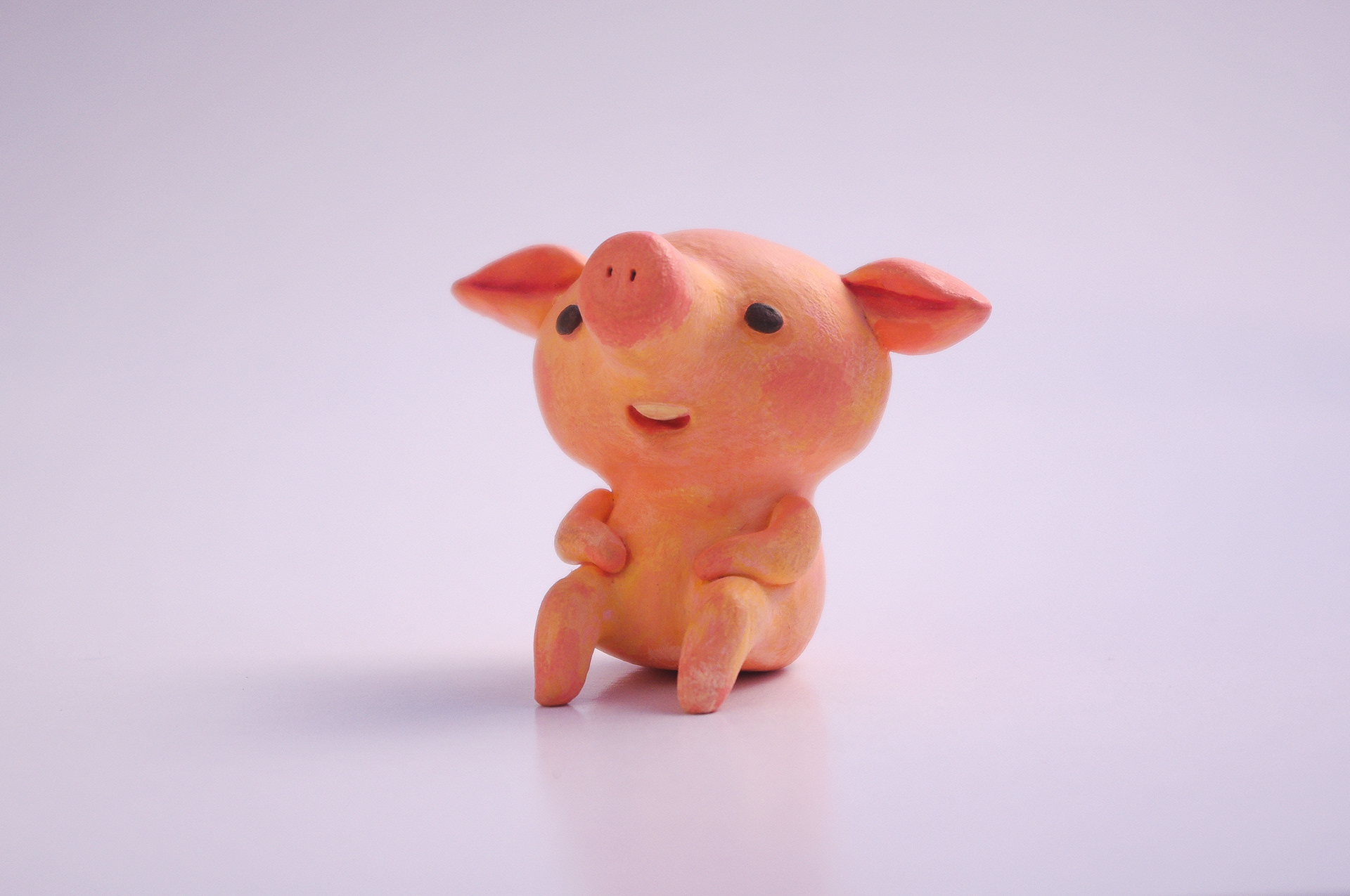 A figurine of my original character: a gentle pig called

Koharu

.
When I first drew a sketch of him in my notebook he was more lonely, depressed character but the figurine came out quite cheerful.
I mixed red and yellow tones when painting his skin to get a nice, warm tone to it. This figure's bottom and legs are flat so he sits really stable.
Koharu san looks really at home wherever you put him: on your table he will look over your work, on a window sill he looks out looking for adventures.
Clay:

super sculpey


Colour:

acrylics


Size:

4~5cm
​​​​​​​