2017年に参加したネットイベント「Inktober」で描いた、江戸をテーマにした漫画シリーズ。
それらの加筆修正と、イラストや資料などの描き下ろしをまとめた本を制作中です!

An upcoming book using the Edo (old Tokyo) stories from my 2017 "Inktober" comic as a base - containing all new contents and remake of the past comic pages.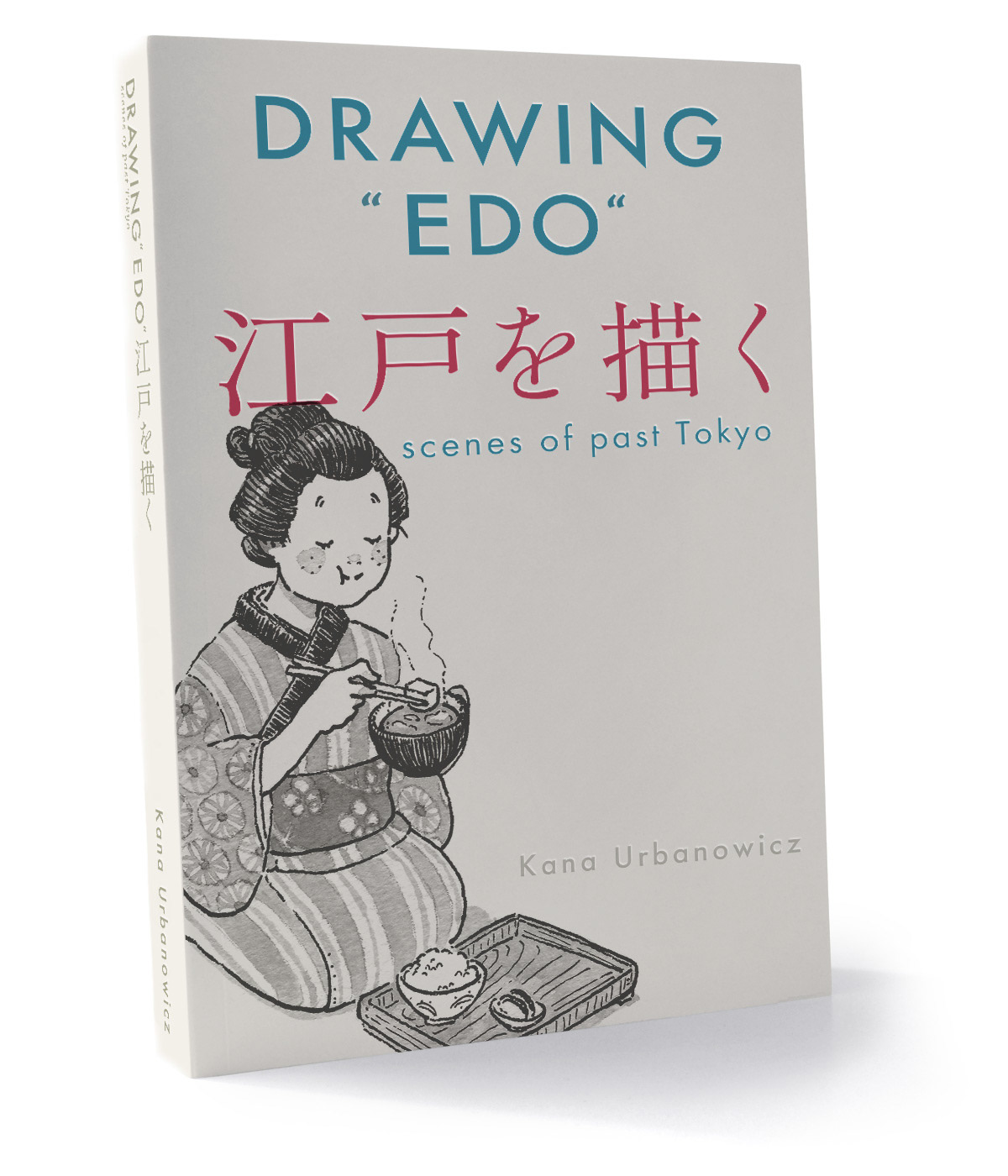 Imagining Tokyo from 300 years ago.
江戸時代の文献や浮世絵、そして後世の人達が調べた事柄を見ていると、
300年前にこの大都市で営まれていた暮らしは身近に感じられます。
人気の献立や住まいの間取り、通りを歩くとどんな人たちとすれ違ったのか、
肌寒くなったら何を食べて、木製の巨大な橋ではどんな音が聞こえたのか。
この本は、そんな素晴らしい資料から想像した江戸時代の
After researching books about Edo (old Tokyo), ukiyo-e paintings showing that era, and learning from stories of past generations I feel a strange fondness for the lives of that city.
Popular meal recipes, images of living spaces, types of people one would meet on the street, food one would eat on a cold day or the sounds the great wooden bridges made...
From such great reference materials I tried to imagine everyday lives of usual people living in one of the Edo nagaya (longhouse).
Sign up for a newsletter to receive launch notification:
下記のリンク先にメールアドレスを登録してくださった方には、発売日にお知らせメールを送信させていただきます。
An e-mail message will be sent to you when the book is available for purchase.
日常のワンシーンの漫画と、登場した人物のイラストカット
Short comics showing everyday life scenes accompanied by explanatory text and additional illustrations.
The comics are re-makes of the original 2017 Edo Inktober pages!
For each comic an explanatory text in English and Japanese.
The comics are in Japanese style (read from right).
収録予定作品  Planned book contents
1ページ漫画とイラストカット:25本      25 re-made comics accompanied by text.
描き下ろし漫画:3本       New comic pages - 3 new episodes. 
江戸の資料:5ページ      Materials about Edo - 5 pages.
計80〜90ページ       Planned length: 80 ~ 90 pages
言語:日本語版と英語版       Languages: Japanese and English text
発売時期:2019年末〜2020年はじめ       Planned launch date: 2019 end ~ beginning 2020
2019年10月中は、毎日イラストカットをSNSで更新中!
Be sure to check daily updates during October 2019!