おいしそうに食べるアニメシリーズの2作目、社食のカレーライスです!
Original loop animation of a office lady eating delicious looking Japanese curry made by me.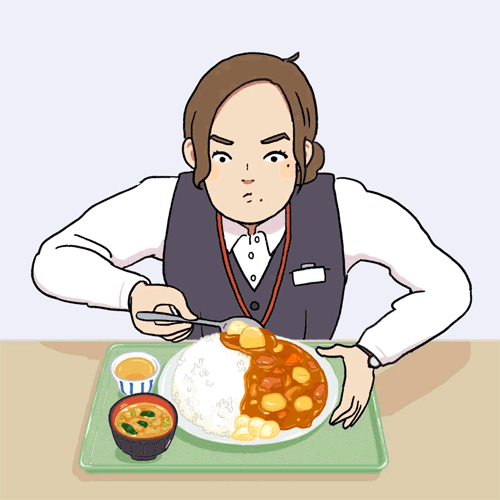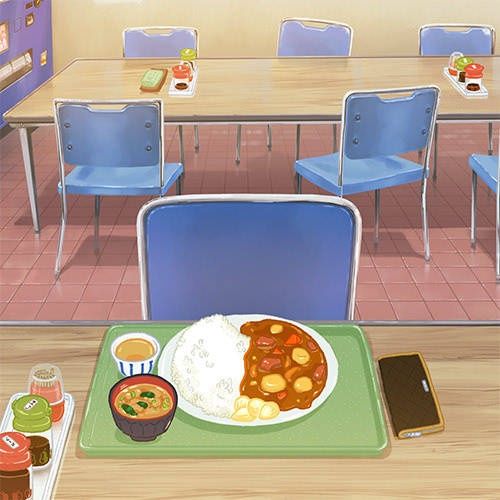 ↑今回カレーを食べた男顔の美人、村上明美さん。経理の仕事をしている彼女は元陸上部の名残で早食いがクセになってます。言わずもがなカレーは大好き。
The character in this animation - a cool office lady - Murakami Akemi. She is the company's accountant, but a ex-member of a high-school running team so she eats a lot and fast! It's obvious but she really likes Japanese style curry!