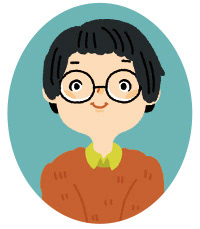 イラストレーション、アニメーション、漫画などを用いているクリエイター。
デザイン会社で10年間勤務後、フリーランスへ転向。
絵本や書籍の装画、アニメーションステッカー、キャラクターデザインなどを手掛ける他、オリジナル作品も多数発表しています。
Kana Urbanowicz is a Japanese freelance creator working from her atelier near Enoshima creating unique illustrations, animations, comics, and other digital and hand painted works. In 2005 graduated from Japan Electronics College after studies specialized in web design and started work as a full-time illustrator at a design company. While working there she continued making original character designs and figurines based on them for design events such as Tokyo Design Festa. In 2017 she turned to a freelance career. Taking advantage of the 10 years illustrator experience she continues to create fresh, original works.
株式会社インプレス / Impress Corporation
株式会社ミシマ社 / Mishimasha Publishing Co.
Otsuka Pharmaceutical / 大塚製薬株式会社